Trustpower
Information
Plans
Reviews
News
Trustpower generates a large amount of New Zealand's electricity — powering numerous homes and businesses nationwide. We also generate electricity in Australia. We have a strong focus on sustainable generation using hydroelectric power stations. We are continually seeking to expand our generation network, as well as make efficiencies, and minimise environmental impacts.
** NOTE: The above information has been provided by « Trustpower» or reproduced from their website **
*** last updated at 2022-01-20 15:35:26 ***
COMPARE PLANS NOW
| | |
| --- | --- |
| Overall Satisfaction | 4.1 |
| Value for Money | 3.6 |
| Customer Service | 4.2 |
Average from 20 reviews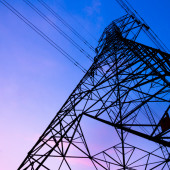 06/09/2019
Cheapest power company NZ
With power prices frequently changing, how to be sure who is the cheapest power company in New Zealand? Finding the cheapest electricity provider can feel a lot like searching for a needle in a haystack. For a second you think you know what company offers the best energy deal, the next moment they have gone.