Powershop Promo Code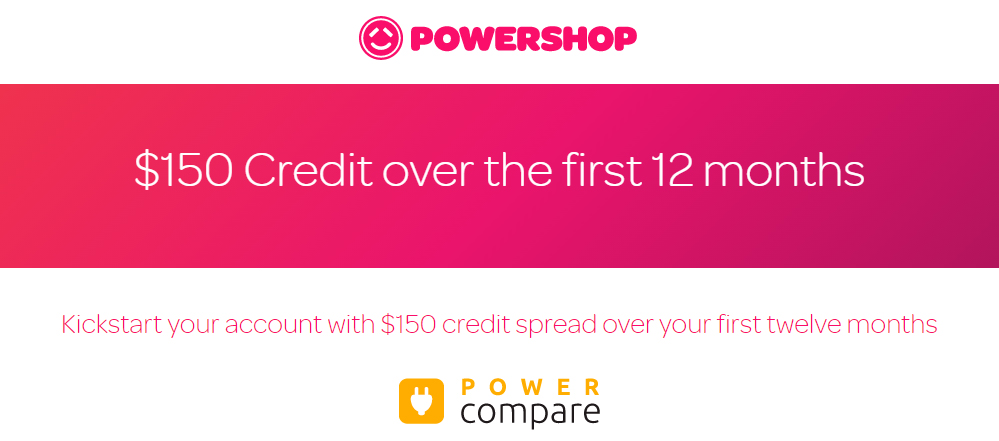 That's right.  If you are comparing electricty prices in NZ and want to know which power company has the best promotions and the cheapest poer prices than Power Compare is a great place to start.  Not only do we compare energy companies from across NZ we bring you great electricty deals and sign up promos only available on Power Compare.  Like this awesome deal from Powershop.  Grab yourself this great electricity deal with Powershop through NZ Compare and get $150 spread over the first 12 months.
Signing up to Powershop is easy and after you make some power price comparisons it takes just a few minutes to power switch to Powershop.  All you need to do is click through below and you'll find it only takes a few minutes.  Click below to see the full electricity plan details and then you'll be able to start your power switch by entering a few simple details.
Click here to see the full Powershop Promo details
Join Powershop now through Power Compare NZ and you'll recieve:
$150 free power spread over your first 12 months.
Save with regular discounts on your power.
Enjoy the freedom of no fixed term contracts!
What you need to switch power provider or join Powershop:
1. Your payment details (credit card or bank account)
2. A recent electricity bill (optional)
...yup... and that is it!  So what are you waiting for?  Get $150 of electricty credit on your power bill after you compare power providers at Power Comp[are and make the decisoon to power switch to Powershop!  Sign up here.
Related news