With Nova you'll also get:
Upgrade to a 50" TV for just $299 or a 65" for $799!
Enjoy price certainty on a 24-month term!
$89/month for unlimited ADSL/VDSL or Fibre.
Includes Powerful WiFi for eligible connections.
Modem supplied ($15 postage)
All-in-one convenient bill
Use promo code NZCOMPARE to get this deal when you sign up.
Take advantage of this Nova offer!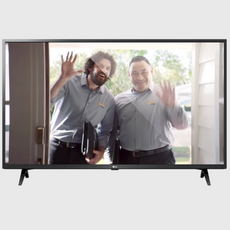 Smart TV
You'll get a 43-inch LG Smart TV when you sign up for your Broadband and Power on a 24-month TV Bundle Plan, or upgrade to a 50-inch TV for $299 or a 65-inch for $799. The choice is yours!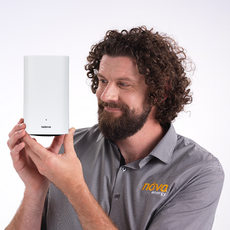 Powerful WiFi coverage
No more weak WiFi spoiling your movie night. You'll receive 2 Nokia Beacons to help spread powerful WiFi all over your home, each Beacon delivers signal range of up to 140m2 so you'll be well covered with our standard twin pack.
Award Winning Kiwi Service
Nova believes in good, friendly service. That's why they've put  a lot of their energy into treating people right. Their Customer Service Team is based right here in New Zealand, plus they'll answer your call fast and make everything nice and easy.