Compare Business Power Plans - Reduce Costs
Compare Power Plans for your Business
With more than half a million businesses in New Zealand there are a lot of Kiwis out there looking for the best business power provider.
The power bill in your business is likely to be one of the most expensive parts of running your business.  Power Compare works with a wide range of different business power providers to ensure you can make an informed choice on who is best to supply power to your business.
Before you look to compare business power providers consider the most important elements you require in your business power plan.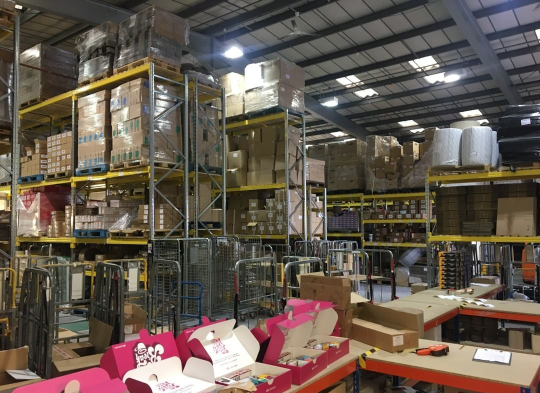 Business Power for Multiple Sites
Running a business is hard and so you want getting power to you business to be easy.  Most business owners would rather be working hard on their business than chasing down and sorting their business power bills.  At Power Compare we understand there are challenges with selecting the best business power provider for your business and so we want to make easy comparing business energy providers quick and easy.  We'll help you save money when we can, we just need you to tell us the type of service that suits you and we'll work with our power partners to help them deliver.
Do you need multiple energy types for your business? 
Many businesses need more than one type of power.  The best business power provider for your company may need to supply multiple different types of power. These could include electricity, LPG, natural gas and solar.  Complete our short information request form and we'll contact you to assess your needs.
Manage your Business Energy Needs
Businesses use up a lot of power.  So there is a lot of opportunity to save on your power bill and make savings for your business.  Compare the different power providers that service NZ businesses and find the best business power plan for your needs.  Many of the NZ business power providers now offer a range of useful tools to help you manage your energy usage and bills.  The power companies are constantly working on new ways to help you monitor how much power you're using in your business and some of these tools will be vital in helping you cut your business power bill and control your bill payments.
Compare Business Power Companies
Power Compare partners with a number of New Zealand's leading business energy providers and can help you compare prices and plans for your business.  Complete the simple form and we will easily and quickly compare business and commercial power plans to help you get cheaper energy rates and pay less for your business power bill.
More Business Power Comparison Options
Small Business Owners - Compare small business power plans - click here.
Medium Business Owners - Compare medium business power plans - click here.
Large Business Owners - multiple sites and power types - Compare large business power plans - click here. 
Unsure what category you fit into?  For any SME or Business owner looking to compare commercial power plans and prices - click here.