GLOBUG
Information
Plans
Reviews
News
Certain retailers have chosen not to be featured on Power Compare, which means their plans and prices may not be displayed on our website. It's important to note that there is no fee for appearing or being listed on our platform.
If you're specifically searching for a retailer that doesn't appear, we recommend contacting them directly to inquire about their prices before making any switching decisions.
** NOTE: The above information has been provided by « GLOBUG» or reproduced from their website **
*** last updated at 2023-07-07 15:17:31 ***
| | |
| --- | --- |
| Overall Satisfaction | 8.5 |
| Value for Money | 10.0 |
| Customer Service | 4.0 |
Average from 2 reviews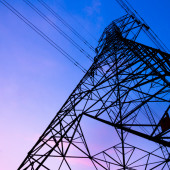 06/09/2019
Cheapest power company NZ
With power prices frequently changing, how to be sure who is the cheapest power company in New Zealand? Finding the cheapest electricity provider can feel a lot like searching for a needle in a haystack. For a second you think you know what company offers the best energy deal, the next moment they have gone.