New Zealand to Become the World's Leader in Renewable Energy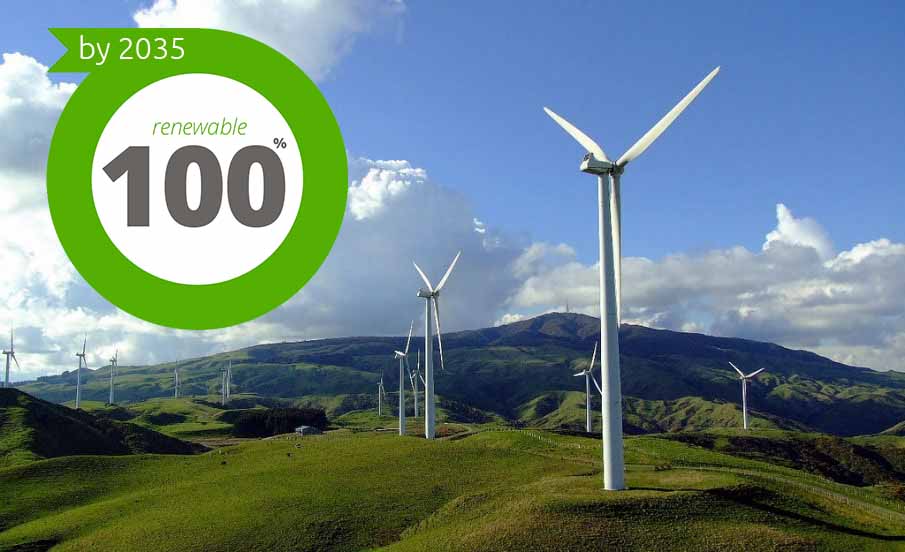 The new government's target of reaching 100% of all energy coming from renewable sources by 2035 is well on schedule. Energy and Resources Ministry has released the New Zealand Energy Efficiency and Conservation Strategy 2017-2022, which is a companion to the New Zealand Energy Strategy 2011-2021. They are both focused on unlocking the country's energy productivity and renewable potential. The goals are both actionable and measurable, which sets a positive example for other countries to take on renewable energy initiative.
New Zealand is proud to have a diverse range of renewable energy sources, among which are natural resources together with large hydro, geothermal and wind plants. That is why the percentage of renewable sources has seen a continuous growth over the last couple of years, from a little over 80% in 2015 to 90% or higher since February 2016. Comparatively speaking, there are very few countries that can boast the same level of commitment to renewable energy sources, and New Zealand is very proud of this fact. The country is well on its way to completely transition electricity grid to renewable energy by 2035.
New Zealand expects to seize even bigger opportunities as technologies are rapidly getting more and more advanced. The ultimate goal is to build a more power efficient environment in the country.
Check out the power suppliers offering renewable energy at Power Compare. Switch to a more efficient provider and save money.
Related news
They're Electric Kiwi….
Electric Kiwi have launched their new advert, showing the same classic characters singing as they…
04/03/2021
Will your power bill increase soon?
Will your bill increase soon? Around this time of year, a lot of energy retailers will announce changes to their pricing. This is a...
02/03/2021