We're finalists in the Westpac Business Awards 2021!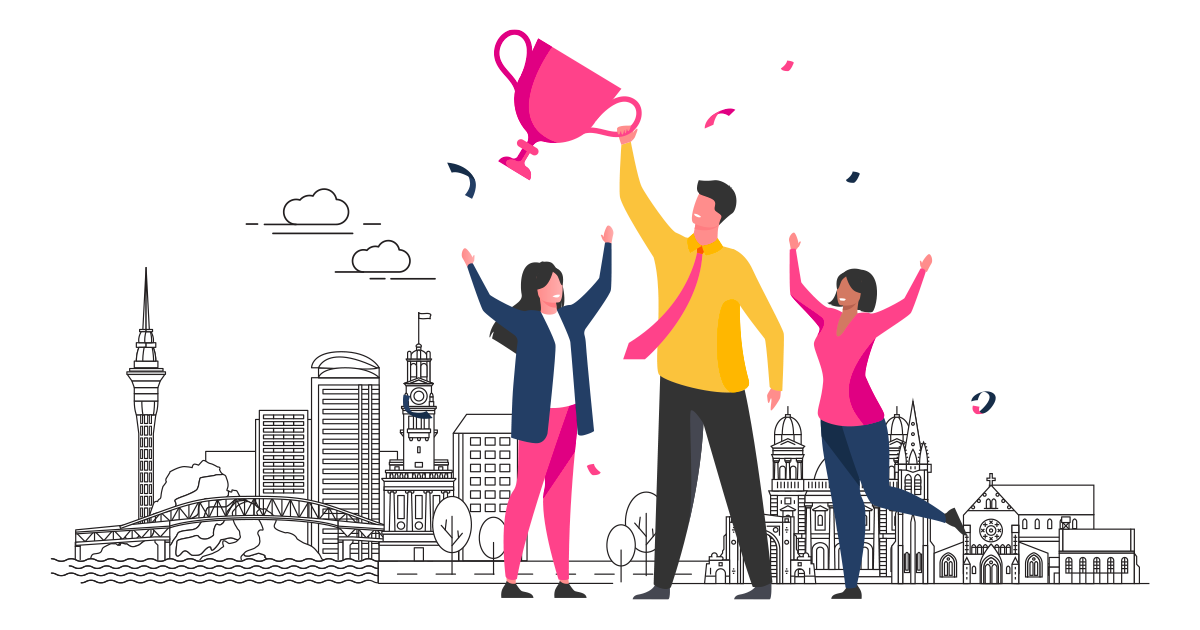 Wednesday, September 1, 2021
NZ Compare has been announced as a finalist in the Westpac Business Awards - Strategy and Planning division for Auckland Central. That's 4 years straight of being finalists across Customer Service Delivery, Best Emerging Business and Strategy and Planning. 
At NZ Compare we strive to create a comparison culture across the country.
Our vision across the last 5 years, is grounded in the belief that fair, easy-to-use comparison services should be available and realistically accessible to all Kiwis, to help them make fully informed purchasing decisions.
Too much information can often cause choice paralysis, we help the consumer to overcome that issue by empowering them through our technology, supported by our Customer First approach. NZ Compare makes comparing the many options across Power, Broadband, Money, Mobile and more, easy, safe and hassle free.
COMPARE.SAVE.REPEAT. We want this to be the 'norms' in NZ.
Utilising innovative affiliate marketing technology, we work in partnership with most of New Zealand's utility and service providers to offer a comprehensive choice of plans for each customer. We work hard to increase transparency and competition within the New Zealand marketplace that benefits the consumer.
To date, well over 3.6 million consumers have visited our websites and over 45,000 Kiwis have switched providers or plans with our help.  We are here to help Kiwis compare what's out there. Every company needs a solid strategy to stick to as they grow, learn, revise and push on but they also need strong partnerships who support that vision and customers who believe in it.
Thank you from the team at NZ Compare for the support we receive to keep our comparison vision thriving.
We want you to make a fully informed choice! Use our services.
At NZ Compare we pride ourselves on allowing you to compare what's out there. Whether it be on our websites like Broadband Compare, Power Compare or Money Compare – the aim is the same, to support you selecting the right plan, technology, provider and price. Every time! We don't take breaks from doing right by you.
Our comparison websites allow you to easily be presented with the right plans available to you just b entering your address and then using filters (Like low-high price, fibre, VDSL) to push your preferences to the top. Our service is free and about you making a good switching decision you can be confident in. Compare. Save. Repeat. Do it on all of your households bills at least every 6 months.
Why should I compare my household bills?
Switching providers can save you money and reduce pressure to your households income. Our easy-to-use websites are just that, EASY! Our sites are safe to use, meaning you will be guided to the right choice for YOU. Save money now by just comparing what's out there.
Need help? Let our team get you fully informed about your options.
If you want to know more about what good internet providers and plans are available to you, then just give our friendly NZ Compare team a call on 0508 226 672.  Whether you're living in Christchurch or Kaitaia, we are always available to help.
It's free and we're not just talking hassle free! Our Customer Support Team are waiting, give them a call Monday–Friday.
Related news