Slingshot Power – A fast growing power NZ provider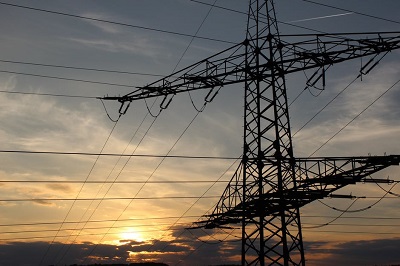 Saturday, October 7, 2017
Since it launched in July 2017, Slingshot Power has quickly stormed to the top of the fastest growing power company in Auckland.  This is despite not officially launching during that phase and only selling power to existing broadband customers during a soft launch phase, the company said.  This shows great appetite for consumer's to bundle their bills into one provider and save as a result.
Data from the Electricity Authority showed an ICP or installation control point count of 596,308 in Auckland in June and a gain of 755. Of that total, 3,009 ICPs were with Switch Utilities - the name Slingshot trades as - with a gain of 523. Switch Utilities showed the largest gain across 27 different providers. The bulk of Auckland power users are with Genesis Energy, Contact Energy and Mercury New Zealand, these are the largest power companies in NZ.
Slingshot is now selling power nationwide to new customers as well as existing broadband customers and they're expecting the momentum to build nationwide.  When a customer buys Slingshot broadband they are also offered power and Slingshot said it has priced its rates "aggressively" and also applies a prompt payment discount to the broadband and power bill when they are paid on time and they are wrapped into a single bill.
The electricity industry is less competitive than the telco sector and while the industry reports that tens of thousands of people switch power provider each month, the stats include people who move to a new house and stay with their current provider.  We believe that Kiwis aren't making the most of the price savings out there, and many don't seem to care, so we've made it simple at NZ Compare to save money on your power bill with our new Power Compare website.
At NZ Compare we want to help people save money on their bills.  With Broadband Compare we revolutionised the way that Kiwis could compare broadband plans in New Zealand and with Power Compare we are looking to do the same thing.  Power Compare focusses on the core elements that make up your power bill.  
Our research shows that most consumers switch energy provider when they move house which means the comparison process which has previously been promoted of putting in your old bill and checking like for like isn't as ideal as it could be.  The new house might have heat pumps or even a pool that your last bill would obviously not take into account.  As such, Power Compare has based it's comparison algorithm on showing the best power plans for your softer requirements, this could include a desire to bundle your energy with broadband, green energy considerations, loyalty schemes that a company belongs to or who offers the biggest prompt payment discount. 
With so many people moving into a home for the first time, or even moving to New Zealand there is no previous comparison to make and so we showcase and compare plans based on their signing on offers and promotions and that initial introductory discount.  Once you've built up some history with a provider we'd encourage you to look closer at your bill and compare other elements.
Bundling of power with broadband is becoming more common place and there are now 3 or 4 providers that offer the bundle opportunity and the discounts that come with it.  Compare all bundle power and broadband providers on Power Compare and see what you could save.
Check out other Slingshot Power plans
Full list of NZ Power Companies

Related news