Experts share power tips that will save you heaps of money!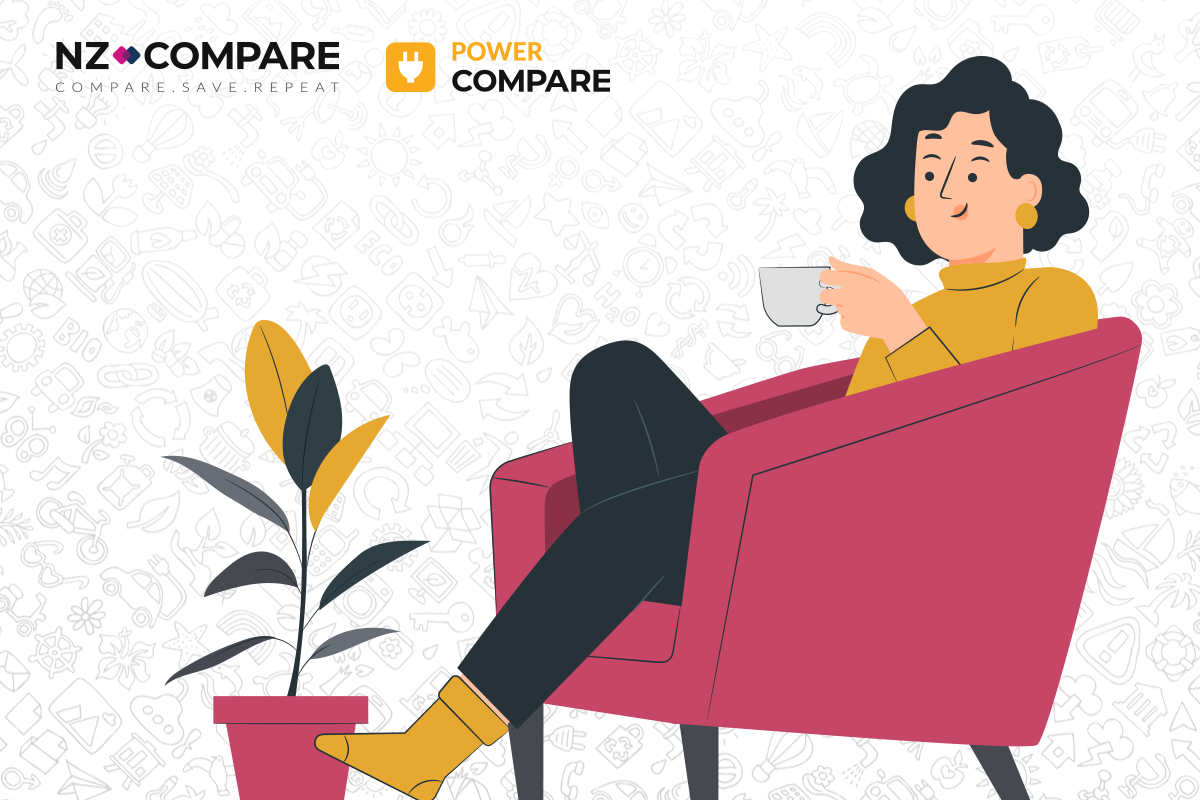 Bills, petrol, home loans, insurance… the list goes on! For most Kiwis, life is getting very expensive! It's not much fun facing our current cost of living crisis! 
So finding ways to cut down on household costs is very important right?!
Well we think so!! That's why we're here to tell you some tips that experts in the energy industry have recommended to help cut down on your power costs. 
With power prices having risen astronomically in April for a lot of people, it's a good idea to take these tips on board! These small changes will add up to a lot of savings in the long run!
Here's the many ways you can save on your power bill! 
Have a shower… a short one! 
Showers or baths? Which one uses less energy and water? Of course it has to be the shower! BUT make sure it's a short one! Any shower 10 minutes or longer will be no different to having a bath. Gareth Gretton, a senior adviser at EECA (Energy Efficiency and Conservation Authority) recommends a 4 minute shower. He says people should set a timer or finish their shower after listening to one song. 
An eco-adviser with the Christchurch City Council, Julie Villard says it's also a good idea to invest in a shower head that's efficient in reducing the flow of water but not the pressure. They're easy to find, just pop down to your local hardware store! 
Use the heated towel rail sparingly
We all love keeping our towels warm…who wants a wet towel? Yet, using the heated towel rail can end up costing you a lot of money. A heated towel rail that's kept on 24/7 will cost 50 cents a day which adds up to $30.33 a month!! So it's best to set timers and use it infrequently or just leave it off.  
Wash your clothes in cold water
Stick to doing a cold wash when doing the day-to-day washings! Just make sure to use modern detergents! Avoiding the temptation to run a warm wash will save you in two ways, says Rosalie Davison, from Brightr (an energy efficiency company). "For everyday washes, it [cold washes] definitely saves power and reduces shrinkage and colour loss. This means saving money on clothes too.''
The only time you should switch to a warm wash is for getting rid of tough stains, otherwise a cold wash will do the trick, adds Gretton. 
Cook smart! 
It's important to remember that the stove top, oven and microwave all use different amounts of power! So when it comes to energy efficiency, your best choice is the microwave! Davison says, "A much greater proportion of the energy used by a microwave oven is used for cooking compared with a conventional oven, which uses a lot of energy heating air." "Microwaves also cook food in a shorter time." 
Another smart cooking choice is meal prepping and cooking in bulk! You'll only have to cook once, not all week long- saving you power and time! 
Pro-tip: If you need to boil water, then heat it in your electric kettle and pour it into your pan. Also, make sure to only boil the amount you need!  
Fridge and freezer wisdom! 
It's definitely a good idea to increase the temperature on both your fridge and freezer but not by too much. You don't want to end up with rotten food! A good indicator of the correct temperature for your freezer is if you can easily spoon the ice-cream that's kept in there, says Davison. 
Davison goes on to say you should, "... defrost your food in the fridge rather than the microwave, don't position your fridge near a heat source, minimise time with the fridge door open (visualise the cold air falling out), check the door seals and don't put hot food in the fridge."
Also, if you've got a second fridge, it could be costing you $200 annually, so do you really need it? 
It's also a good idea to defrost your fridge and freezer frequently to avoid ice build-up in the back, says Villard. 
Opt for eco mode on your dishwasher
Experts say that if you choose the eco mode on your dishwasher, you could save between 20%-40% on energy and power consumption. They also advise people to only run the dishwasher when it's fully loaded. Doing this will save a lot on your power bills!
Invest in good curtains
Choosing good curtains will keep the heat in during winter and cool the room in summer. Davison says well-fitted curtains with multiple layers are the most effective. It's important to use curtains on all your windows and for them to touch the floor or windowsill. 
Turn the lights off
Don't forget to turn the lights off when you've left the room! If you've got LED lights, turning them on and off won't affect their longevity. Davison adds, "For other types of lights, CFL (compact fluorescent light) or incandescent, the saying is if you are leaving the room for more than 15 minutes, switch them off." Villard agrees but mentions that switching to LED lights is more important as they use 85% less power compared to traditional bulbs. 
Don't keep your devices plugged in and charging!
Keeping your devices plugged in and charging even if they're on 100% battery can still take up a lot of power. It's something called 'vampire' power consumption. If you unplug your devices you'll only be saving a few cents but that can add up to a lot in the long run! 
Use NZ Compare! 
It's fantastic to hear from the experts themselves on how we can all cut down on our power bills!
However, it's not just their tips that will save you money. We've got another great option that'll save you thousands of dollars…
NZ Compare is a comparison website where you can compare your power, broadband or financial plans quickly and easily for FREE!!
You'll see plans that offer cheap rates, special perks (like free hours of power) and much more! 
All you have to do is jump onto our website, enter in a few details, select some filters that match your preferences and then you'll see all the plans available to you! 
You can then compare the plans side-by-side all on one page!
Alternatively, if you'd rather talk to a kind human, then give our friendly customer support team a free call on 0508 22 66 72.
So don't delay! Find massive savings AND the best plan for you by heading to NZ Compare!
If you loved these expert tips on cutting power costs, then check out our money-saving tips to see just how much your household could save! 
Related news