Working from home? Is your power and broadband plan right for you?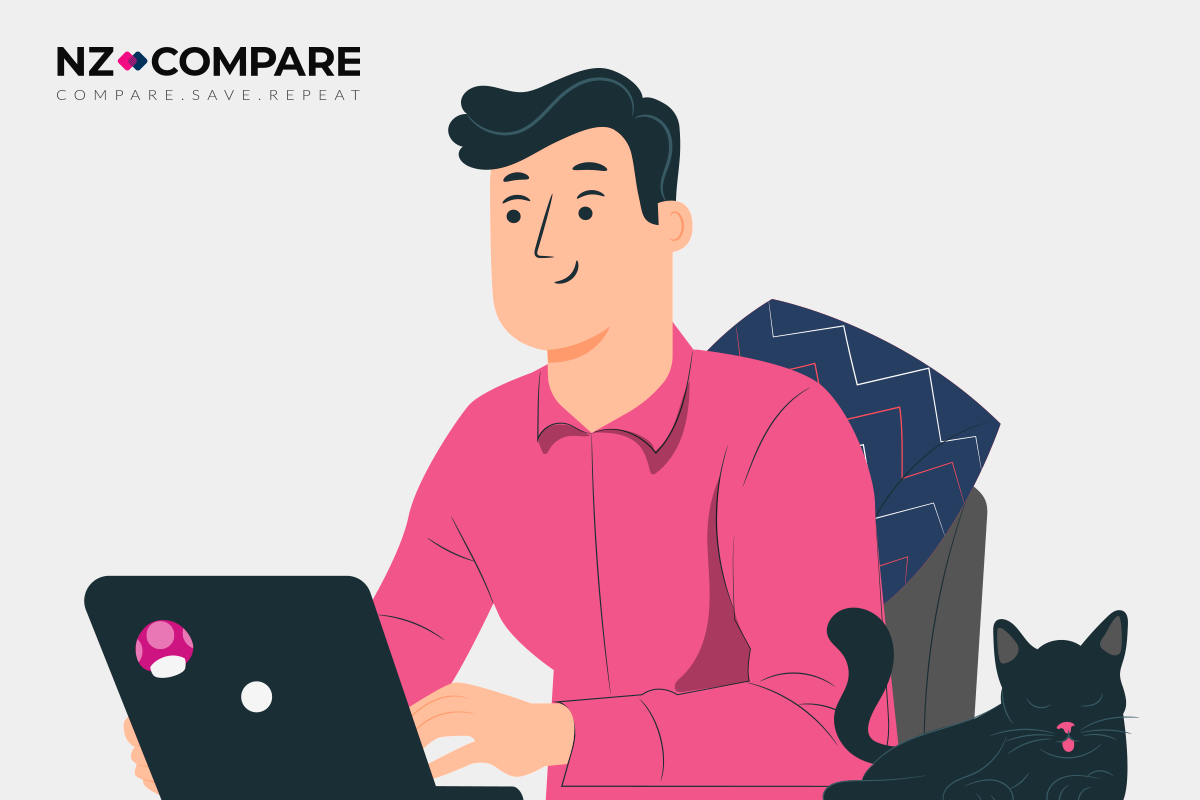 After 2 years of coming in and out of lockdowns, many Kiwis have gotten used to working from home. We've all had a taste of how great it can be! But it may be affecting two things that you haven't thought of… your power and broadband. 
What's so great about working from home? 
If your job suits working from home, it can be a great option! 
There's nothing quite like the luxury of sleeping in and rolling out of bed to open your computer and immediately be able to start working. There's an incredible amount of flexibility and ease.
Also, it's a really great way to save money! You don't have to pay for petrol (how bad is it right now!), your work clothes, the expensive coffees and much more. All those seemingly small costs can add up in the end. So, in many ways, working from home is saving you big bucks! 
Not only that but it saves you heaps of time. No hours stuck in traffic or at the office. You have more time to play with the kids and pets, or get more chores done around the house. 
For many people, it's a win-win situation. We couldn't agree more! 
However, staying at home means that your household will be using more power and broadband than ever before. 
So, of course, naturally the power and broadband bills may go up too or maybe they just don't suit your needs anymore.
You don't need to let that get in the way!
If you reassess your power and broadband plan,  you'll find ways to save money.  Even better, you'll be able to find the best plan to suit your work from home needs.
Let's outline the different things to think about when looking at your power and broadband plans.
Things to consider for your Power plan
When you use to head into the office everyday, our homes would sit empty, using barely any power. Now, when we're at home all day, busily working on our laptops, doing washing and cooking on our breaks, we're using quite a lot of power. 
Basically, all that power that you'd be using at the office, now applies to your house. 
Think running your devices (laptops, monitors, phones, etc.), keeping the lights on or heating up the place. It all adds up to a lot of power being used. 
Since you are using way more power than ever before, it's definitely a good idea to check out whether you're on the right plan. 
You may find that a power company offers a great plan that's perfect for your work from home situation. Some plans will offer you a cheaper rate, some may give you a valuable deal or a one stop bundle with broadband. If you're a night owl and do your best work when it's dark, some companies have got you covered with free hours of power at night, saving you heaps of money! 
There's a huge variety of options out there to meet your needs. It pays to look around because you'll likely find a better deal which will save you heaps and give you those fantastic bonuses that are needed to keep your work from home life flowing along nicely. 
Things to consider for your Broadband plan 
Without the internet, there's no way we could work from home. It's the tool that connects us to our work.
Just like power, all the internet usage that we'd usually be doing at the office is now being done at home. Sitting on your computer typing out documents, doing Zoom calls, downloading files, streaming and more. It's a major increase in internet usage.
Therefore, it's essential that you have a great broadband plan. 
Luckily, there are so many options to choose from!
If you need the fastest internet speeds then you can get a Hyperfibre or Fibre connection. Fibre is the best option to let you Zoom, download files and surf the web without interruption!
Other options include VDSL, ADSL, Wireless or Satellite. These don't come close to the incredible speeds that Fibre offers but they may be better suited to you depending on where you live. If you're living the rural dream, these could be the best options for you!
Once you've settled on the best connection for your household, don't forget to check out what data plan you're on.
For people working from home, it's best to be on an unlimited data plan. This means there's no limit to what you can do online. The world's your oyster! 
An unlimited plan (if it's available to you) is the best way to make sure you aren't extending your plan limit, if the data is capped. Make sure you aren't spending more money than you have to. It's one way Kiwis get tripped up.
Now don't forget about the incredible deals on offer!
With so much competition in the broadband market, many companies are offering some pretty insane deals. Whether it's introductory offers, add-ons or benefits, there are many reasons why making the switch to a new provider could be the best thing for you. 
There are plenty of ways to save your money and get on the right plan, simply by seeing what's out there!
What's the best way to find the right plans for you? Easy, compare!!
Finding the right plan for you means you need to compare what's available. That's never been easier, thanks to NZ Compare! 
Jump on our websites, Broadband Compare and Power Compare, type in a few details and then you'll be able to see all the different plans available for your household. Use our filters to narrow down what you want and then compare the plans you are interested in, side-by-side to see which one's best for you. 
It's that simple! 
We've even got you covered if you'd rather talk to another kind human to work it out instead. Give our friendly customer service team a free call on 0508 226 672. They'll help you find the right plan for you and answer any questions you have.
Working from home continues to be a great option for many people but it doesn't mean that you have to spend heaps on your power or broadband. NZ Compare will help you find the best plan! 
Happy working from home!
Related news