Creating positive energy while you work from home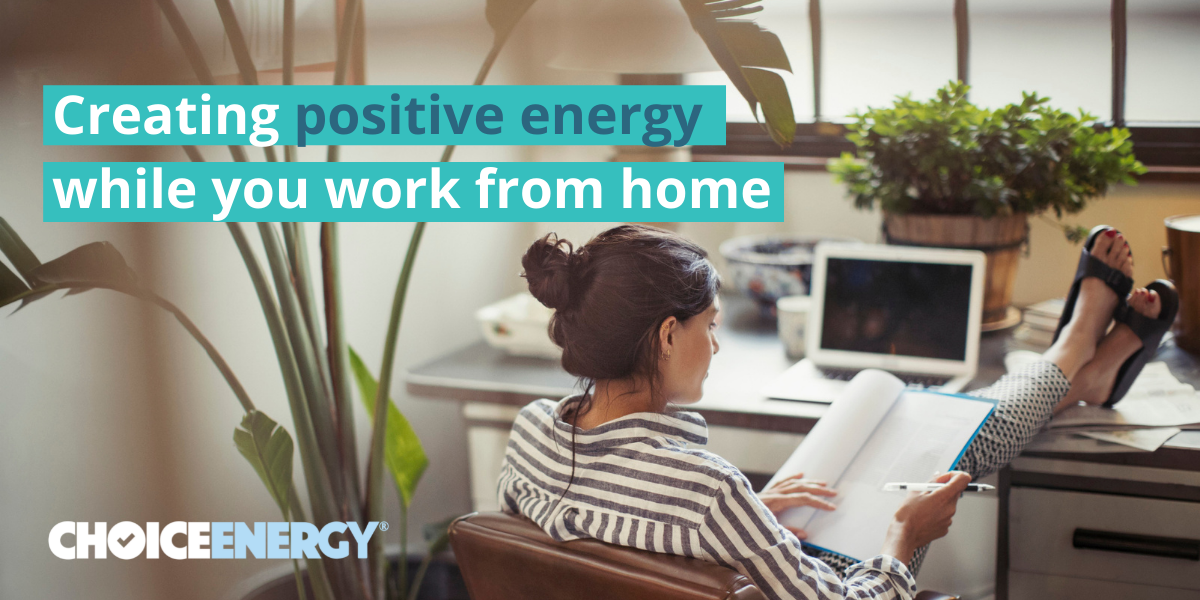 Friday, September 17, 2021
While we work our way through another lockdown head-on, many of us are in a similar position when it comes to electricity: Balancing keeping our costs down, while our energy usage remains high and in-demand so we continue to remain connected to the outside world.
But if you're now a permanent or part-time work-from-home employee or business, how will you manage this balance into the future, knowing that it is your new kind of normal?
Working from home is a great option for many, as it opens up our flexibility, control over our environment and keeps us more connected to our family. But undeniably, your reliance on grid electricity will see those energy bills rise: Where once the house was empty or less utilised during the day, your home is now your business hub, with devices humming, lighting on and a reliance on heating or cooling to stay comfortable. And this is never more obvious than during lockdown, as we do our best to work side by side while keeping the kids connected and entertained, increasing our usage with each laptop screen or iPad.
It may come as no surprise then that we've seen a huge upwards trend in the investment of solar for the home, especially in the wake of unexpected lockdowns. And this makes complete sense: As we explore a 'new normal' with work-from-home flexibility or permanency, and understand how our energy usage might change, seeking out high quality solar is often an ideal solution to protecting yourself against unpredictable usage both now and in the future.
Solar takes clean energy from the sun as your alternative to costly grid energy, performing on even cloudy days to put you back in control when it comes to your energy needs.
Power Compare is proud to partner with Choice Energy offering high quality solar to New Zealand homes to help you use less and pay less. 
Choice Energy is the leading provider for both residents and businesses alike across New Zealand and Australia, helping thousands of families and households empower their new lifestyles with a long term energy-producing solution that saves money and reduces their carbon footprint.
Before Summer rolls around again, see if solar is right for your household. It's clean, it's green and it's cost effective on those pesky power bills. Let the team as Choice Energy give you an obligation, hassle free assesment today. 
Related news